More Information
My participation in this camp will help the local Albanian church "Agape" to connect with the community and provide opportunity for them to follow up with students that I get to know during the camp.
Like other cultures, Albanian high school students are eager to learn English, interested to make new friends and open to consider faith in Christ.
The funds raised will help to pay for my air tickets, local transportation, housing, food and scholarships to send 3 high school students to the English camp.
Do English Camps work? In Albania they definitely do. With several years experience, the team in Albania has found it to be an effective way to connect with the community.
CLICK HERE for a video from last year's camp — you can see me in there!
In addition, the community welcomes the opportunity for students to practice English with English speakers. In Albania, High School students need English skills to find jobs once they graduate.
---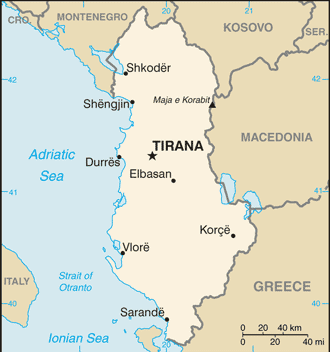 Albania is a small southern European country located across the Adriatic from the boot of Italy.
The population is 62% Muslim with the remaining people being Atheists or nominal Christians. Evangelicals comprise 0.14% of the population. (Estimated at less than 10,000 evangelical believers).
Thank you for your partnership!