More Information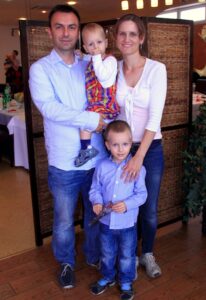 From Dodo (Joseph):
We love our home city of Kosice, Slovakia — the second largest city in our nation.
However there are fewer than 1% evangelical believers. There is a huge need to reach the lost and plant new churches.
We are thinking and praying about planting a new church in a city part where more than 30,000 people live and there is no evangelical church at all.
We envision a church where people hear the Gospel in a relevant way, experience genuine relationships, and enjoy quality worship. We imagine a family environment where everyone feels welcome and children enjoy attending church!
We are trusting God to see how He will lead us in His timing.