More Information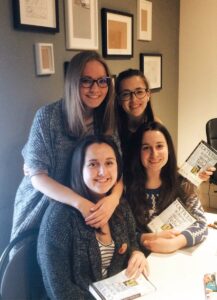 From Anna:
I have a heart for women, discipleship and for restoration.
That is why I do this:
– I disciple young believers and lost believers one on one, teaching them to love Lord and His Word, know how to read and implement it in life
– For that I study in a seminary on the Biblical Studies programm
– Lead Bible studies in church and for women from other churches to help them find out the heart of the Lord and His say in different spheres of life.
– Preach at women conferences and teach the seminars as they are a powerful tool for growth I once experienced myself
– Organize a "women in ministry" retreat to support them and grow a community of adequate wives, mothers, women who remain women while serving the people
Thank you for partnering with me to reach out to women in my city and abroad!