More Information
When we set out to change our nation, we knew that the foundation had to be Jesus. That is why we are involved in Christian education. We proclaim Jesus as Lord and Savior because He is the only one who changes hearts and unifies them in praise and awe of God of the Father.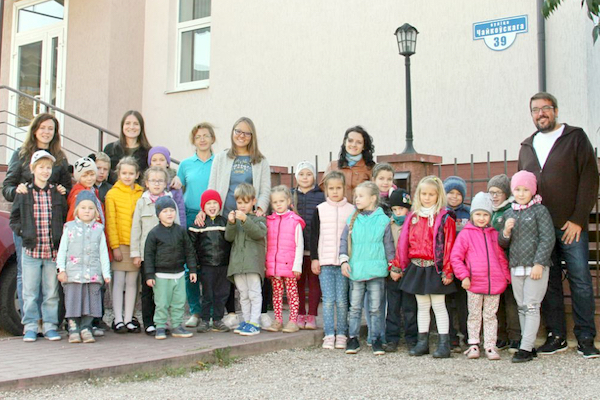 But we also believe that proper education is also crucial to transforming every corner of a nation. It is here in schools that new musicians, new businessmen, and new politicians are made. It is the common origin of everyone of influence – was once a kid in school.
This is why we want to introduce a new culture of education, a Biblical culture of education to our nation. We want to see a generation of children who grew up seeing, living, and experiencing the Biblical worldview.
We started this journey in April 2013 as an English preschool. We had seven children. Four years have passed since then and we have grown to a full-day, dual language center for preschoolers and primary students. Now we have over 30 students in our preschool and 20 students in our primary school (grades 1-3)!
Our needs:
In 2018 we plan to open a full primary school (grades 1-4) and in 2019 a middle school. But to do so, brothers and sisters, we need your help. First, please pray for us? Praise God for his faithfulness thus far and ask that he would continue to be faithful. Secondly, if the Lord leads, would you consider partnering with us financially to change our nation?
You can see a list of needs below:
$25/mo. – Children are constantly in motion and constantly playing. Your gift of $25/mo. gives supplies for 10 kids for an entire month!
$50/mo. – Though our government doesn't require it, we are passionate about continuing education for our teachers. You can provide two teachers with their annual training;
$150/mo. – Due to the prolonged economic crisis in our nation, many families are also in financial crisis. Your gift of $150/mo. provides one 50% scholarship.
$1000/mo. – We have out grown our current space (sharing a church building). This covers the cost to rent yet another space where we can expand our reach for Christ.
The Christian School and Kindergarten of City M is a joint ministry project of New Land Church, Light of Truth Church, and Light of Hope Church. On behalf of our board of directors, composed of ruling members of each church and an American missionary, thank you for helping our church planting network change our nation and the world!