More Information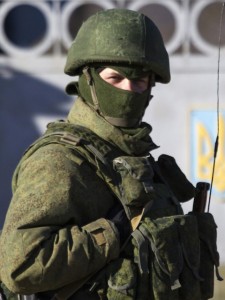 Mysterious foreign commandos, Crimea taken, shots fired… Russia and Ukraine are at war?
Social unrest, political upheaval… what will happen next?
Easter means that God intervenes and rescues. Easter means that peace comes not through the United Nations, but through God alone. Easter means that Jesus has delivered us from darkness, transferred us to His Kingdom, redeemed us and forgiven us. Colossians 1:13
In the midst of human chaos, a local church brings Christ to a community.
Join with us to plant a new church in St. Petersburg, Russia.
He walks energetically with a limp from injuries sustained in prison. His life has been transformed from addict to dealer to believer to church planter and now… to movement leader!
Five years ago, pastor Vladimir and his wife started a church in their apartment with 10 new believers. Because of his former addiction to drugs, his church reaches out to drug addicts, dealers and their families, who often receive Christ because of the changes they see in the addicts' lives.
The first church grew to over 120 people (this is a "large" church in this part of the world!) Three years later, they started a second church in a neighboring region. Now, five years later, they are launching yet another church in another region.
Would you like to help plant this new church that helps addicts and their families find faith in Christ?