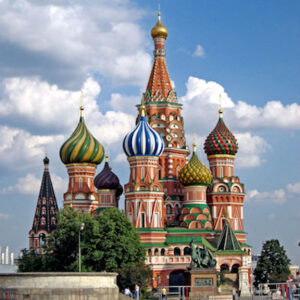 A new church in Moscow
There is a region in the southwest part of Moscow called "New Moscow" that currently has 400,00 people and should grow to 2 million people in the next 7 years.
Unfortunately, there are only 4 existing evangelical churches with less than 100 total involved believers. That would be the same as 4 churches in all of Tampa, St Petersburg and Orlando.
This will be a daughter church of a fast-growing church in another part of town. We have been coaching the mother church for a number of years and now we are excited to help them birth this new church.
To send a donation by check, write "#00513" on the memo and send to:




Eurasia Partners, 12472 Lake Underhill Road #242, Orlando FL 32828
You may also like…