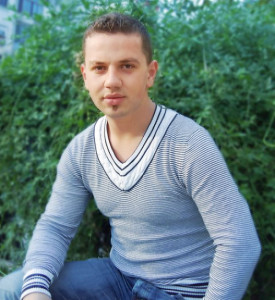 Fifteen years ago God started to work in Emiljano's heart as he watched a Jesus film showing in his city in the south of Albania. At that time I (Toni) was serving as a Jesus film worker, and together with my team we showed the Jesus film. At that time Emiljano was 11 years old.
In the beginning of April of this year Emiljano took a walk on the other side of his neighborhood (on a road which he doesn't take that often) and he met my friend and me as we were doing some surveys for Easter. We invited him to come to our Easter service, and at that meeting he decided to accept Jesus as Lord and Savior.
It took 15 years for Emiljano to come home to God, but during that time God had prepared Emiljano's heart for God and His word. I'm helping Emiljano to learn more about his new life.
First let's thank God for Emiljano, and let's pray that he will continue to grow in his spiritual journey. Also let's pray that his girlfriend will come to know the Lord too.