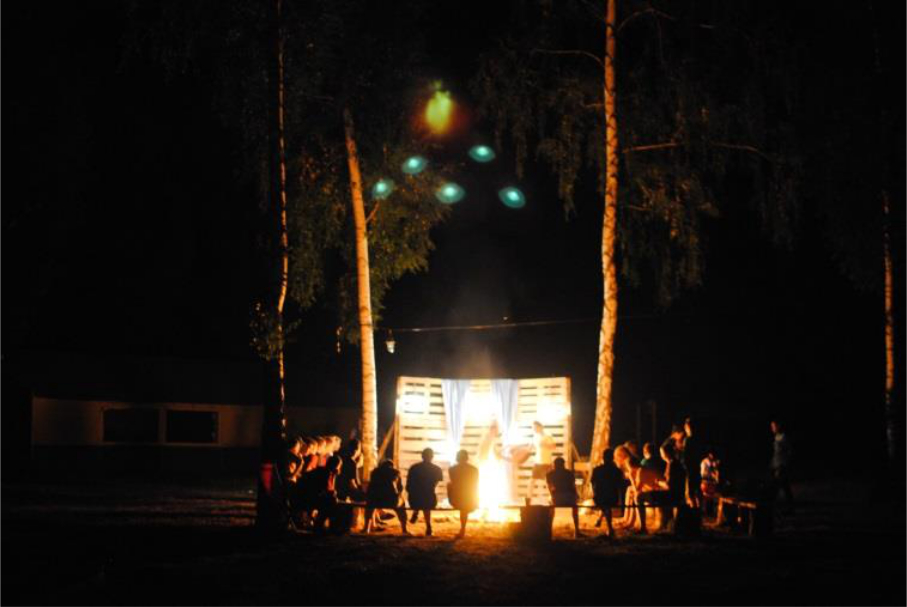 This is our evangelistic youth camp "Touch Point" which took place at the Retreat Center, on August 8-14th.
Our church team ministered to 22 unchurched young people. The Camp idea was to study Bible stories of different people who met Jesus and how He ministered them, and influenced their lives and the decisions those people made after.
It was discussed during morning Bible studies in the small groups. Sure there were a lot of games, sports, fun and swimming in the lake and even two English study groups. During the evening programs around a camp fire we sang Christian songs and had time for questions and answers. One guy made a decision to follow Jesus right at the camp, another one several weeks later at the Sunday service (this one was an English student who signed up to our camp there).
Most of those young people heard the Gospel for the first time in their lives at this camp. Now some of them attend church and deeply consider on making their life-decisions. Please, pray for these young men and ladies.