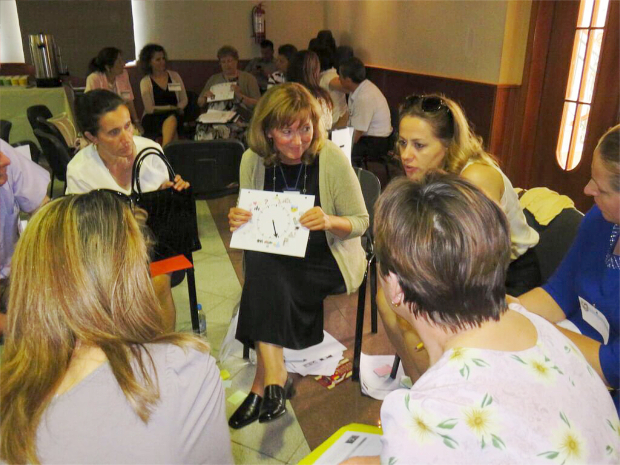 I'll take part in a summer project targeting teachers in Tirana. I have been part of this project since it started four years ago. It is very encouraging to see how God has been working and opening ways to touch the educators and minister to them as they share their life stories and struggles, besides their professional needs. Being able to connect with teachers to a personal level is what I love the most from this time.
The facilitator of my group, for whom I interpreted, was a widow from Michigan, who had a ministry with single moms back in her hometown. She had prayed that God will bring to our group single moms, and God honored that prayer. He brought two single moms in our group, a young widow who lost her husband three years ago and a young single mom who was forced into divorce because of  her husband's abuse and addiction to alcohol. Ministering to them was the highlight of the week for me. God has blessed me with some new connections and relationships as part of the teachers of my group, and my heart desire is to be able to follow up with them.
Please pray for the team that works with the teachers during the year, that God will bless their efforts and make them fruitful. Please pray for me as well as I want to reach to the teachers who were part of both my groups. Please pray that God will use me to help them find the truth. Thank you.