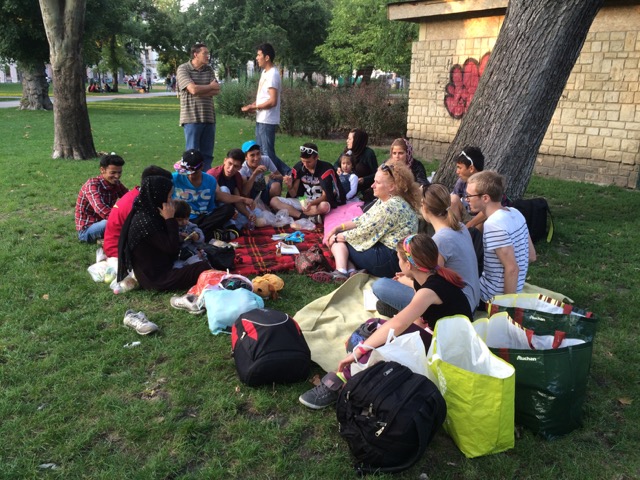 My name is Lori.
You may have heard of recent events in Europe about the refugee crisis.  The major news stations CNN and BBC are commenting that it is the worse refugee crisis since WWII.
We went down to the train station last week bringing food, blankets, family hygiene bags, and the love of Christ in a tangible way.  Even though most of the refugees don't speak English or Hungarian we were able to understand that they have lost everything, traveled mostly from Syria and Afghanistan and pray for them.  The numbers of people are astounding.  Hungary has closed their train station to traveling to Western Europe, where is where they want to go. A few hours ago the people started walking to Austria, 200 Kilometers.
Most of them want to get to Germany due to the welcoming government and refugee program.  It is heart breaking to see and to know what they're going through.
An article on the internet is talking about the people that are coming to faith through the crisis.  Please continue to pray for Europe.